Feeding System for Top Paper
Adopting dedicated high-speed feeder to make sure that both the thick and the thin papers can be delivered rapidly and smoothly.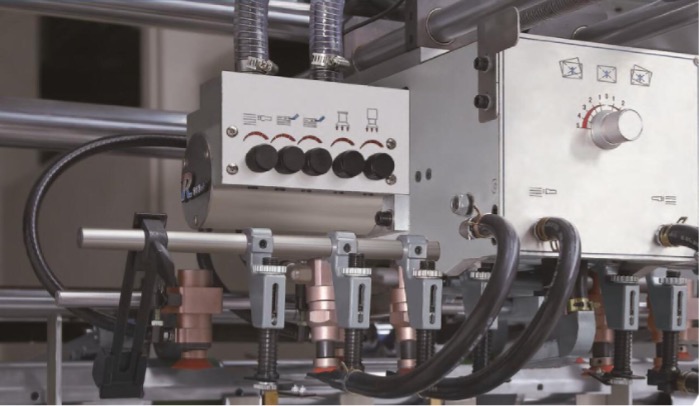 Lifting Platform for Top Paper
To assort with high-speed feeder, adopting high-intensive turbine reducer to ensure the stability when speeding up instantly.
Carrier for Top Paper
Adopting paper-piling device, feeding paper without stop which can reduce paper supplementing time and increase the working efficiency.
Pre-loading for Top Paper
Adopting imported linear guide way and lead screw to ensure the high precision, adjusting the sheet size automatically and saving the paper replacing time infinitely.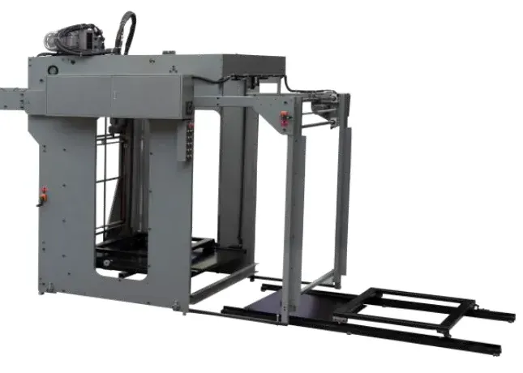 Feeding System for Bottom Paper
Adopting servo motor electric controlling system that with high sensitivity and speed, which can ensure no struck for paper and convey smoothly at high speed. Frequency converting control cooperate with radio-tube swift over to ensure bottom papers can be completely absorbed, which is easy to operate.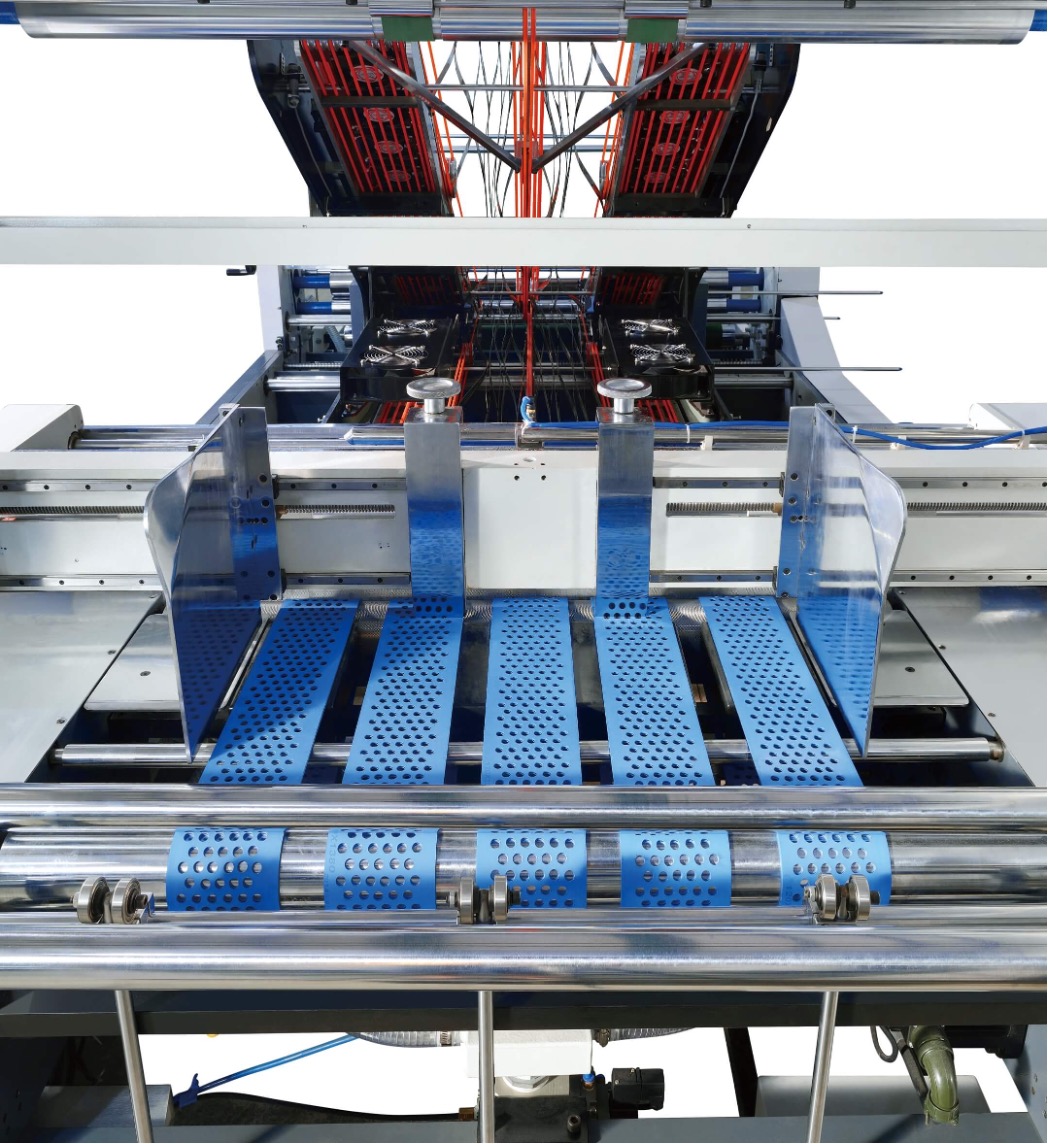 Operating System
The whole electric control operating system adopts self-developed motion control system to make the operation easier and relax, only need to input the sheet size through touch screen and can be able to achieve the automatic adjustment, saving the paper replacing time and reducing the operative difficulty index, which shows the superiority of automation indeed.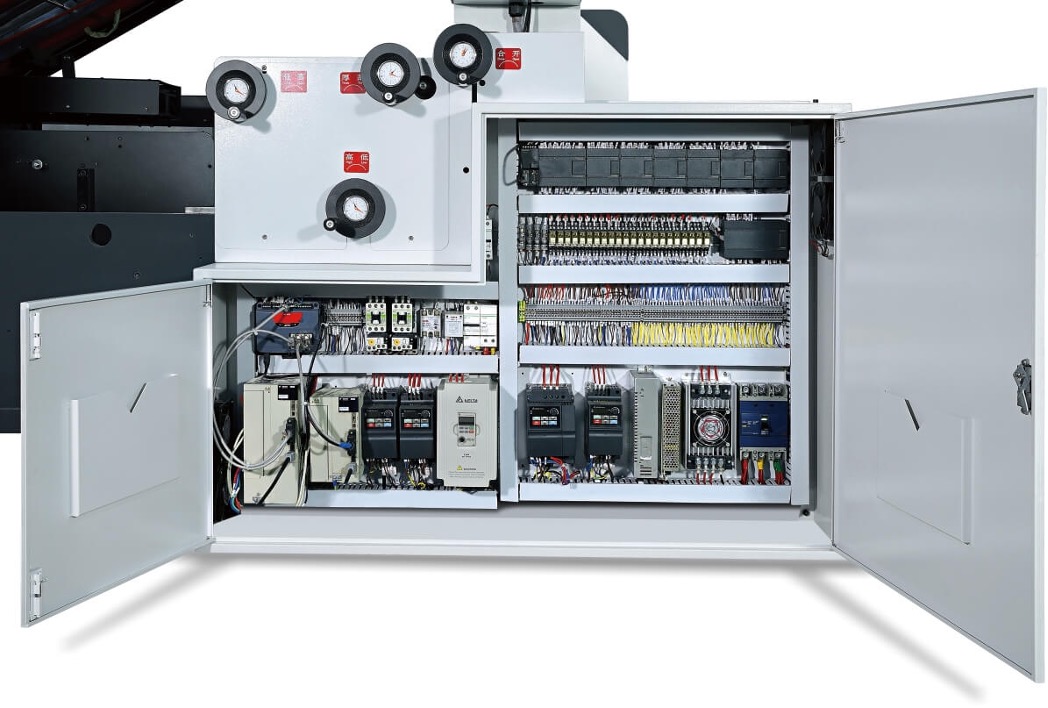 Paper Aligning System
Adopting advanced computer controlling system to calculate the sheet position and size and control the action of front claw, which can achieve the high-speed laminating accuracy. In addition, two side claws tracking all the way to reduce the no-loading time and improve the production efficiency.