Feeding System for Top Paper
: (Servo Drive)
Adopting dedicated high-speed feeder to make sure that both the thick and the thin papers can be delivered rapidly and smoothly.
Lifting Platform for Top Paper
To assort with high-speed feeder, adopting high-intensive turbine reducer to ensure stability when speeding up instantly.
Carrier for Top Paper
Adopting paper-piling device, and feeding paper without stopping can reduce paper supplementing time and increase the working efficiency.
Pre-loading for Top Paper
Adopting imported linear guide way and lead screw to ensure the high precision, adjusting the sheet size automatically and saving the paper replacing time infinitely.

Feeding System for Bottom Paper
Unique servo vacuum feeding system makes it easy for damp deformed boards such as double wall and heavy duty boards that other paper mounting machines could not do before. It has changed the shortcomings of frequent replacement of perforated belts and greatly reduced the cost of use. And the 4-meter wide paper-feeding operation space allows you to keep as much board, making it easier to use the double walls and heavy-duty board.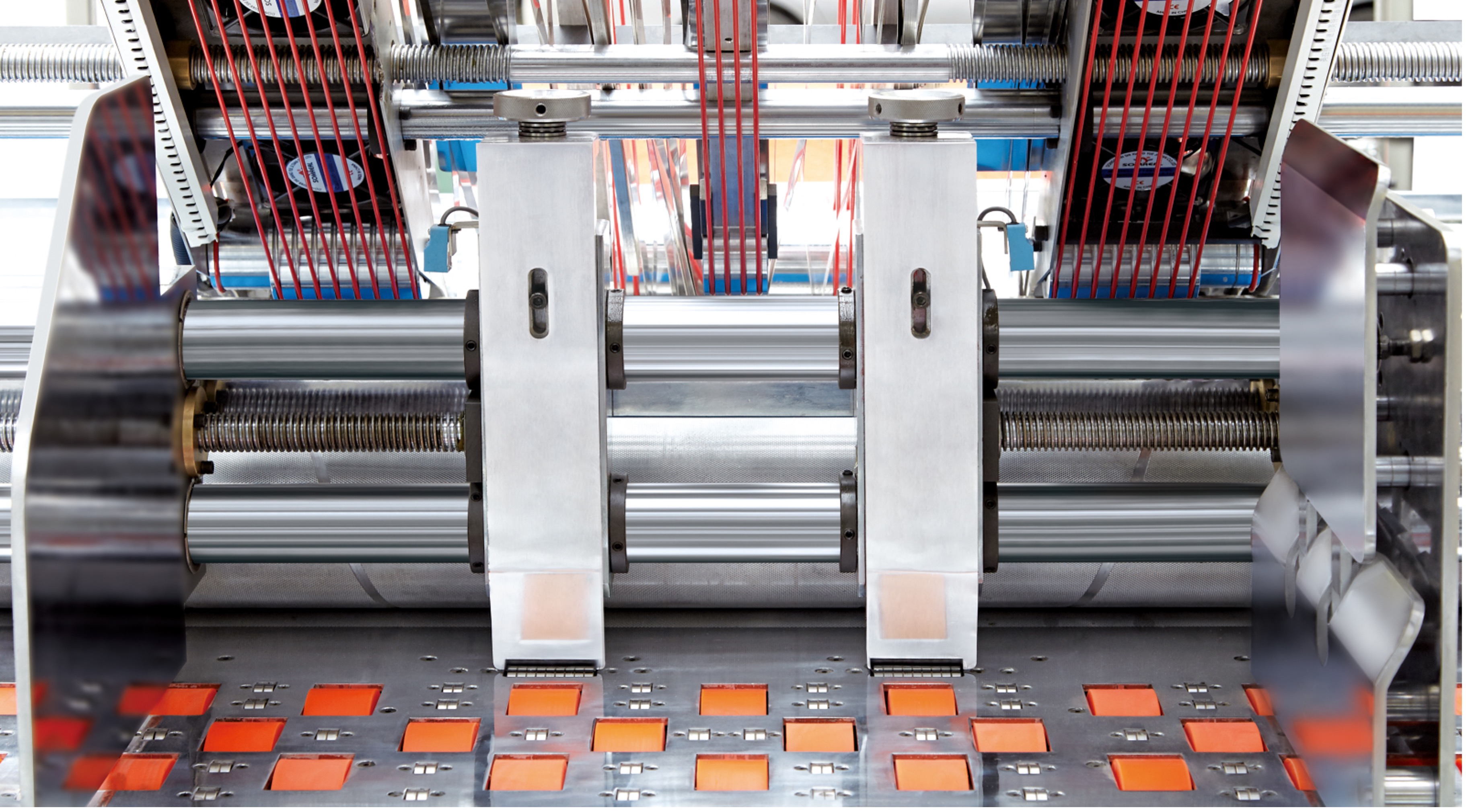 Digital Adjustment System of Glue & Height of bottom board
Automatically adjust the quantity of glue and the height of the bottom board, and display the glue accurately on the screen in digital form to ensure the same quantity of glue for different batches of products, so that the quality control of laminated paper becomes simpler and easier. The automatic mixing system greatly reduces the dependence of enterprises on the operator and the quality difference caused by the level of the operator.
Paper Aligning System
Adopting advanced high-speed motion control servo tracking system to ensure laminating accuracy.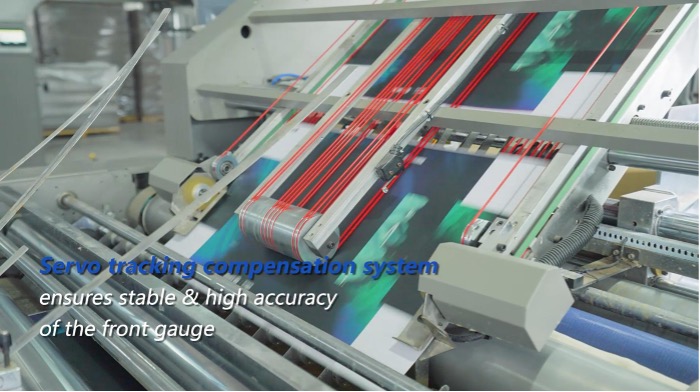 Mechanical Structure
All roller diameters are increased by 150 mm to ensure high speed without flying glue. Double-bearing automatic oil supply system greatly reduces mechanical failure and prolongs the service life of the machine. The front seat of the base paper is thicker to strengthen its ruggedness and durability.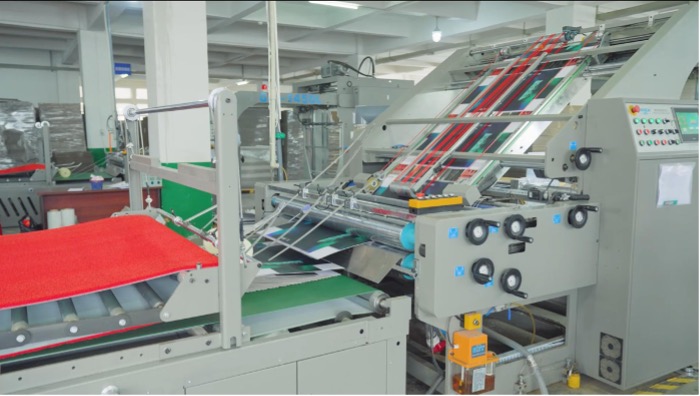 Operating System: (Digital Operating)
The whole electric control operating system adopts a self-developed motion control system to make the operation easier and relaxing, only need to input the sheet size through the touch screen and can be able to achieve the automatic adjustment, saving the paper replacing time and reducing the operative difficulty index, which shows the superiority of automation indeed.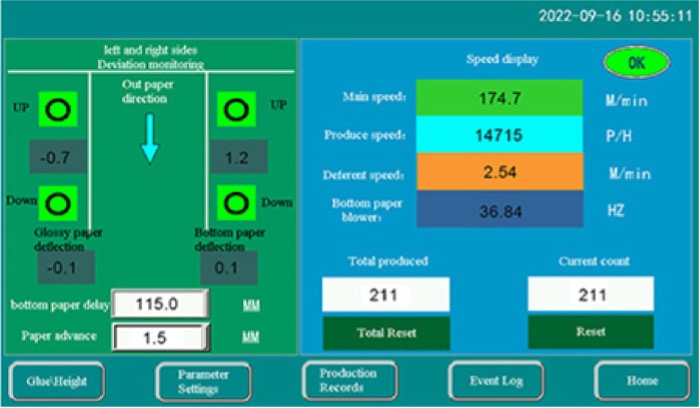 Adopting well-known brand electrical and European CE standards.
It can realize remote monitoring and maintenance of equipment.