Paper Division
The three-stage independent frequency conversion speed regulation mechanism can adjust the speed of each section of the paper according to the thickness of the paper output from the main machine press, and there is enough time space to fully dilute the paper to facilitate the stacking. Even if the host speed is fast, it will not cause the press paper to accumulate.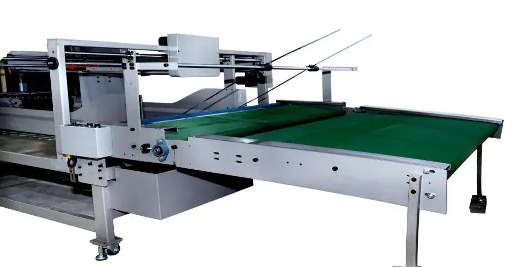 Paper turning mechanism
It adopts high-speed silent track, which is smooth, smooth, silent, wear-free and long life.
Turning servo and lifting servo electronic cam lock, the turning and lifting speed can be adjusted arbitrarily.

Control Section
Simple man-machine interface, only need to input paper size, one-key adjustment, no need to use any tools, one-key start. The equipment adopts operation control technology, so when an abnormal alarm occurs, it can be started directly after the abnormality is eliminated. It does not need to be reset and reset to zero like other equipment. The cumbersome procedure causes the main machine of the laminating machine to stop and wait.

Electrical control system
Adopting the international leading motion control technology, all actions (paper separation, lifting, flipping, pushing paper, paper table lifting) flexible curve control and digital control. Make the whole machine run smoother, faster, more stable, and easier to operate.